The Māori Freshwater Fisheries
Conference is back for 2022
Te Wai Māori is pleased to announce that after a three-year hiatus due to COVID, the Māori Freshwater Fisheries Conference is returning for 2022!
The conference provides an opportunity to kōrero and share expertise, knowledge and understanding of our indigenous fisheries and their habitat as well as identify opportunities and pathways to better protect our wai and taonga.
The two-day in-person event will be held at the Great Lake Centre, Taupō from 31 August to 1 September, and co-hosted with Ngāti Tūwharetoa.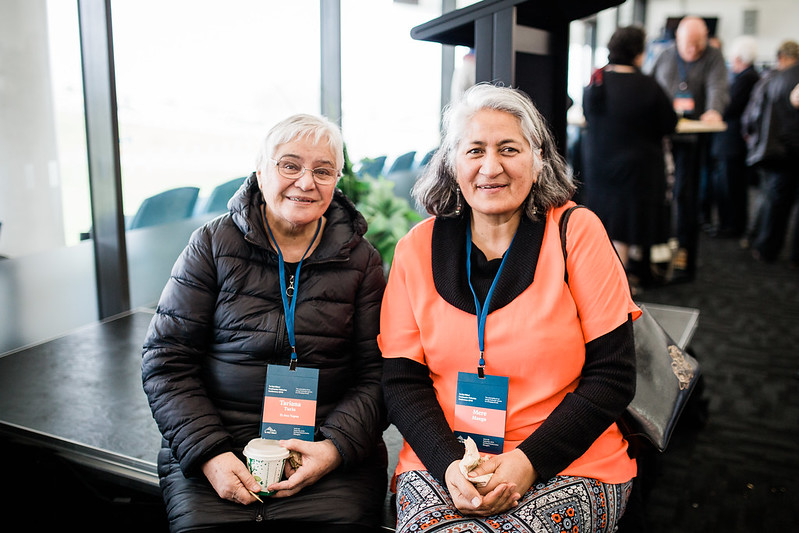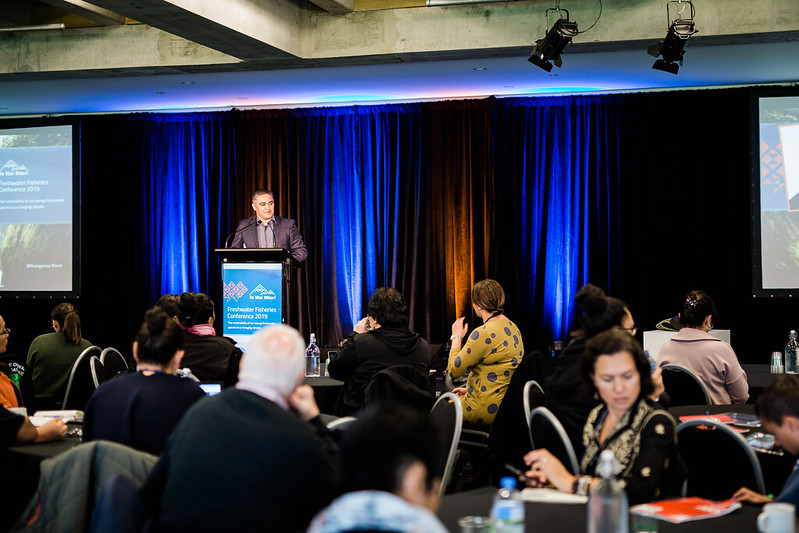 This year's theme
The year's conference theme is 'Ngā Waiherehere' – the combining of many streams, flowing out to the moana as one.
While connection through whakapapa is absolute, the global pandemic has proved that our physical connection to each other, our awa and our taonga can be impacted upon.
While humanity continues to navigate through the effects of COVID at a global scale, the time has now arrived when we in Aotearoa are lucky enough to reconnect with each other for the benefit of our people, our wai and our taonga.
Waiherehere speaks to the binding quality of our water. It provides us with life, it provides us with healing, and it is the home to our taonga. It connects our maunga to the moana, and it binds us together as a people.
Featured Kaikōrero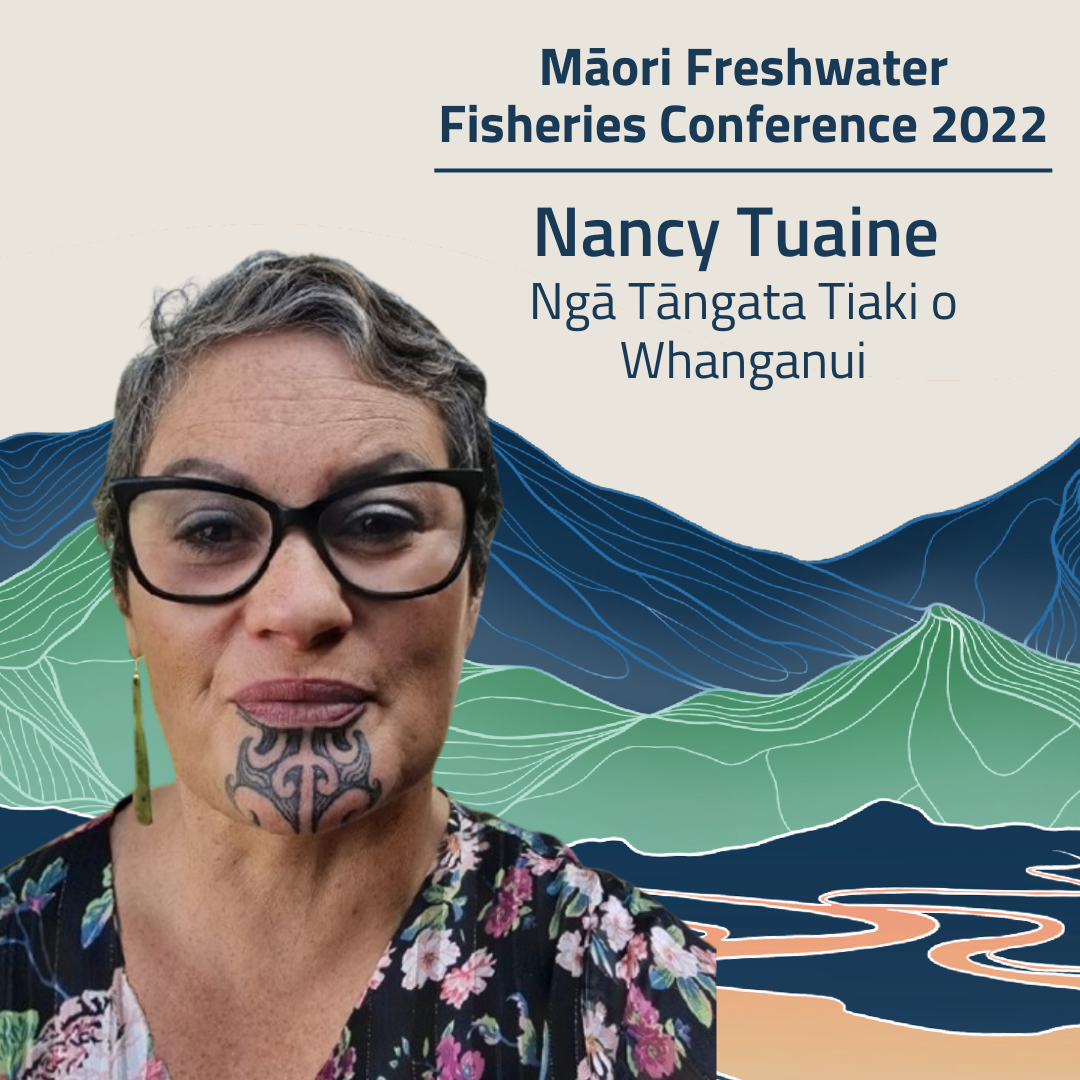 Nancy Tuaine
Te Atihaunui-a-Pāpārangi, Ngāti Rangi
Kaihautū, Ngā Tāngata Tiaki o Whanganui
Nancy is the Kaihautū, CEO of Ngā Tāngata Tiaki o Whanganui, the entity responsible for implementing Te Awa Tupua, the Whanganui River Settlement, 2017. The freshwater management and governance journey began for Nancy at the Whanganui River Trust Board in 2002 under the guidance of the late Sir Archie Taiaroa. Some of Nancy's roles over the last 20 years have included participating as and Iwi Technician on the Freshwater Reforms, an iwi representative of the Land and Water Forum, part of the negotiation team for the Whanganui River Claim and a short stint on in the Water Directorate at MFE during the drafting of the 2020 NPSF for Freshwater.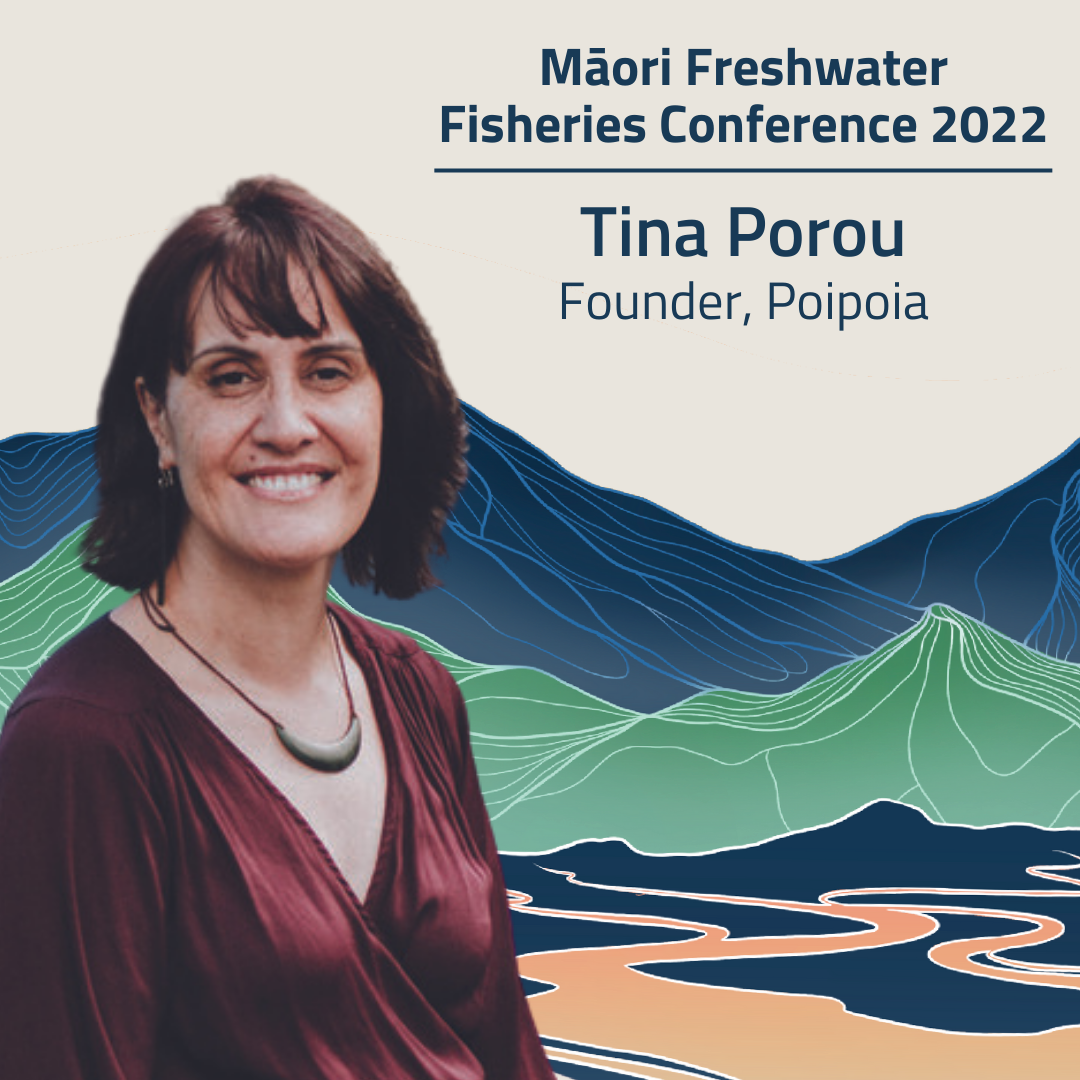 Tina Porou
Ngāti Porou, Ngāti Tūwharetoa, Ngāti Kahungunu, Ngāi Tamanuhiri
Founder, Poipoia Ltd
Tina founded Poipoia, a kaupapa Māori environmental services company. Tina has over 20 years' experience as an environmental planner and a tangata whenua advocate in the natural resource management space. Her mahi has included developing papakainga houses for social well being, facilitating environmental restoration programmes and engaging in national policy interventions on water, climate change and biodiversity. Her expertise is in connecting mātauranga Māori with technical skills in the planning field to build win-win outcomes for the environment and our sustainable businesses.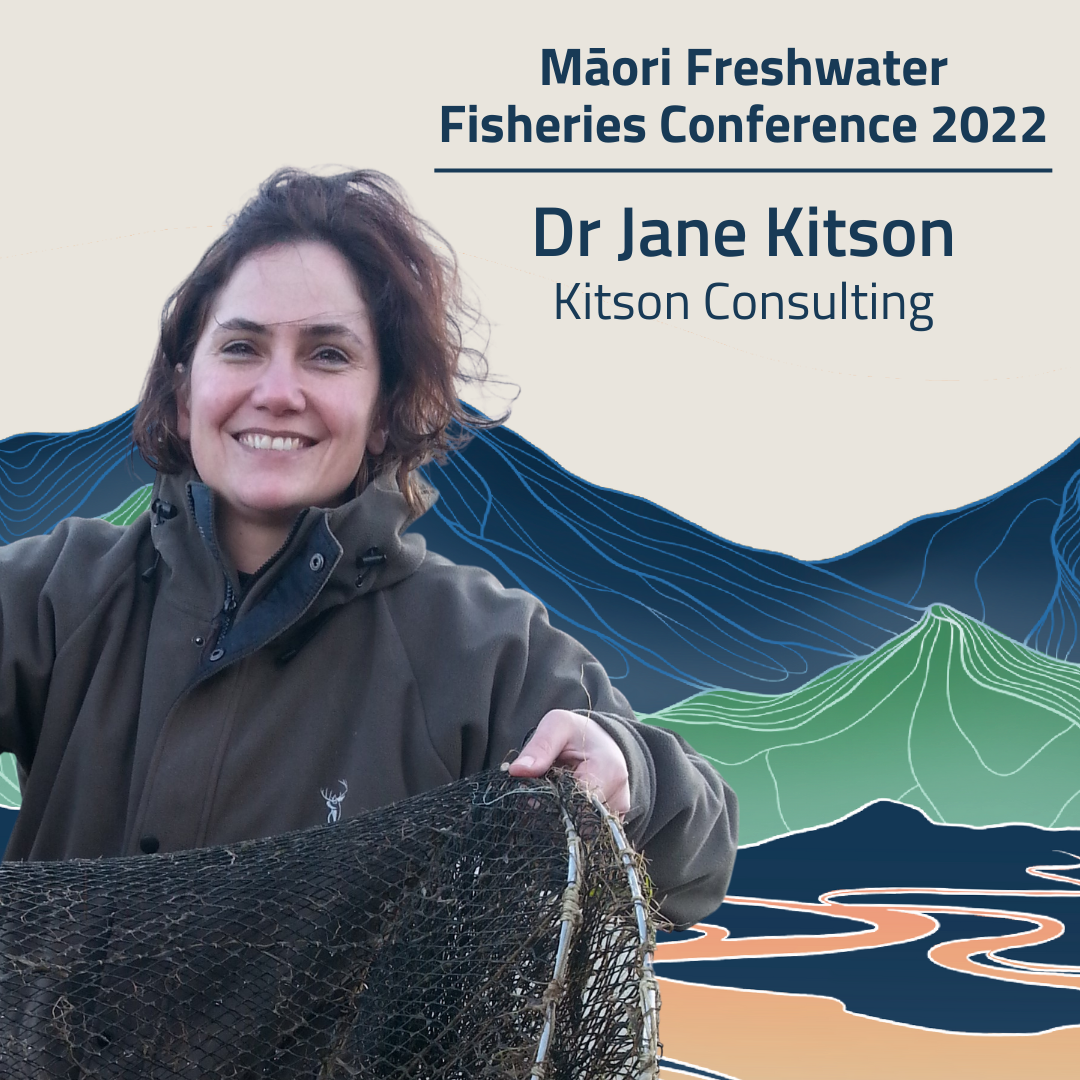 Dr Jane Kitson
Ngāi Tahu ki Murihiku (Ōraka-Aparima, Waihopai and Awarua Rūnanga)
Director, Kitson Consulting
Jane is an ecologist and environmental scientist with research interests in freshwater, mahinga kai and cultural monitoring. She is the director of Kitson Consulting Ltd an environmental that links values and science to support mana whenua in their environmental management aspirations and needs.
She is a board of member of Ngā Pae o te Māramatanga: New Zealand's Maori Centre of Research Excellence Member, a member of the Guardians of Lakes Manapouri, Monowai and Te Anau, Te Waiau Mahika Kai Trust and the Rakiura Tītī Islands Administering Body.
Research projects she is currently involved in are: Futures research programme, the Biological Heritage National Science Challenge's: SO2 Kaitiakitanga and Stewardship, and Freshwater our Taonga Special Investment Programme. She is also involved in supporting other research and monitoring programmes within her rohe.
At the conference Jane will talk about research she and Ngai Tahu ki Murihiku have undertaken on kanakana/piharau in Murihiku/Southland.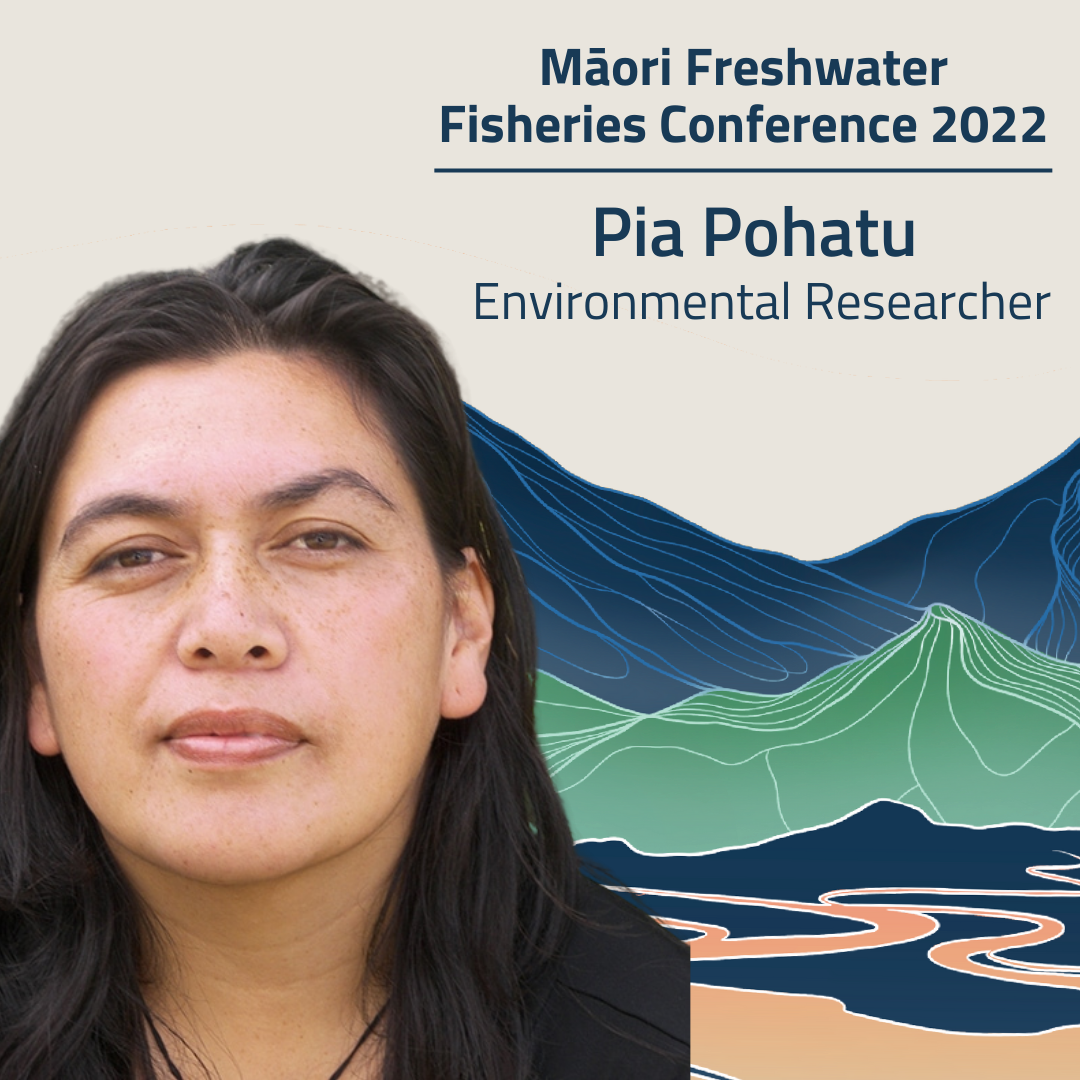 Pia Pohatu
Ngāti Porou, Rongowhakaata, Ngai Tāmanuhiri
Environmental Researcher
For the past 25 years, Pia has led and supported a range of Ngāti Porou research kaupapa from Ruatorea, promoting kaitiekitanga and the integration of mātauranga Ngāti Porou and science for catchment management, planning and land development in the greater Waiapu catchment.  Current research/ projects Pia is involved in include the co-development of the Waiapu Catchment Plan (Ngāti Porou and Gisborne District Council), Enabling Te Mana o te Wai, (Poipoia Ltd), and Huataukina o hapu e! (a project in the Tangaroa program of the Sustainable Seas Challenge).
Pia works with local whānau, marae, whenua, and hapū entities to sustain our inter-generational relationships with our whenua, wai, and moana.  Kaitiekitanga and sustainable development are central to local livelihoods and our ways of life. Kaitieki being decision-makers, hapū decision-making processes and making good decisions are important.
Outside of mahi, Pia is involved in light-earth building and is learning about rongoa and maara kai.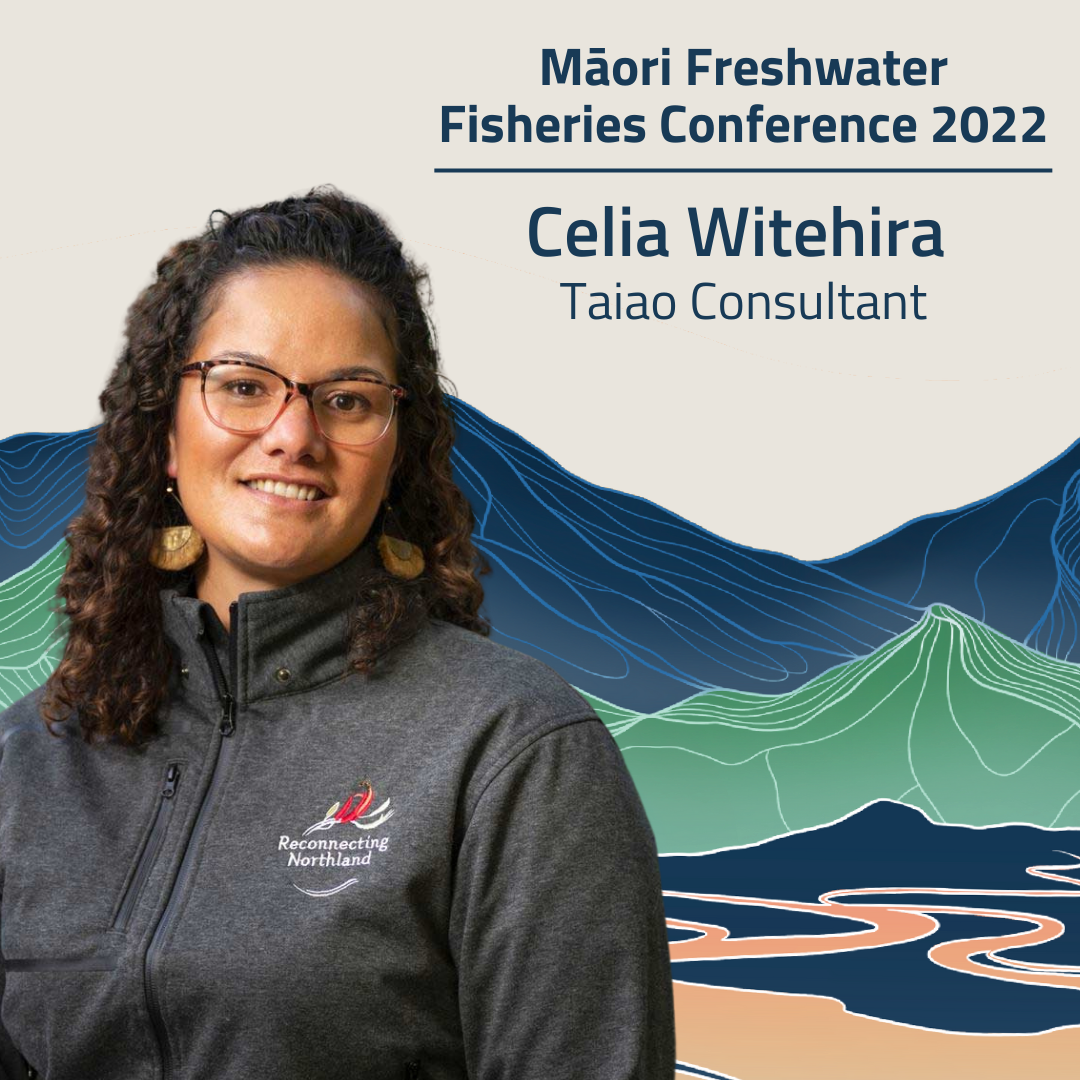 Celia Witehira
 Ngāpuhi, Te Rarawa
Taiao Consultant
Celia has worked with numerous iwi and hapū throughout Northland and Waikato, assisting to provide pathways for them to actively participate in the protection and reconnection to te taiao. The majority of this time has been spent in the freshwater space. She project managed the Te Kawa Waiora Research project that was recently launched in June 2022, and worked as a consultant with Te Rūnanga o Ngāti Rēhia as their Environmental Advisor.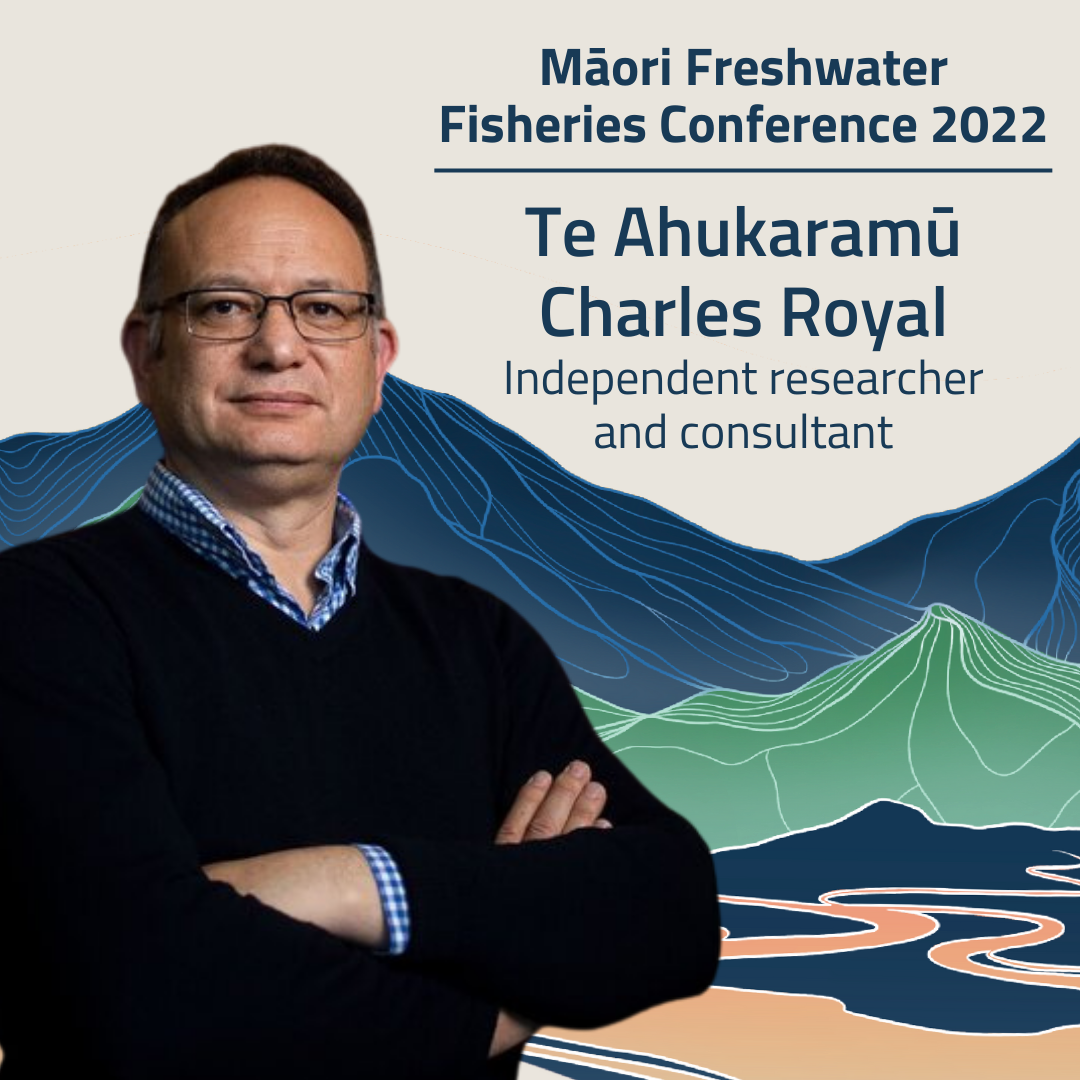 Dr Te Ahukaramū Charles Royal
Marutūahu, Ngāti Raukawa, Ngāpuhi
Researcher and consultant
Te Ahukaramū is a composer and performer of music and story and a researcher and teacher of indigenous knowledge including mātauranga Māori and iwi histories and traditions. He also advises and leads various projects and people, particularly to do with the 'creative potential' of the indigenous Māori dimension of Aotearoa-New Zealand.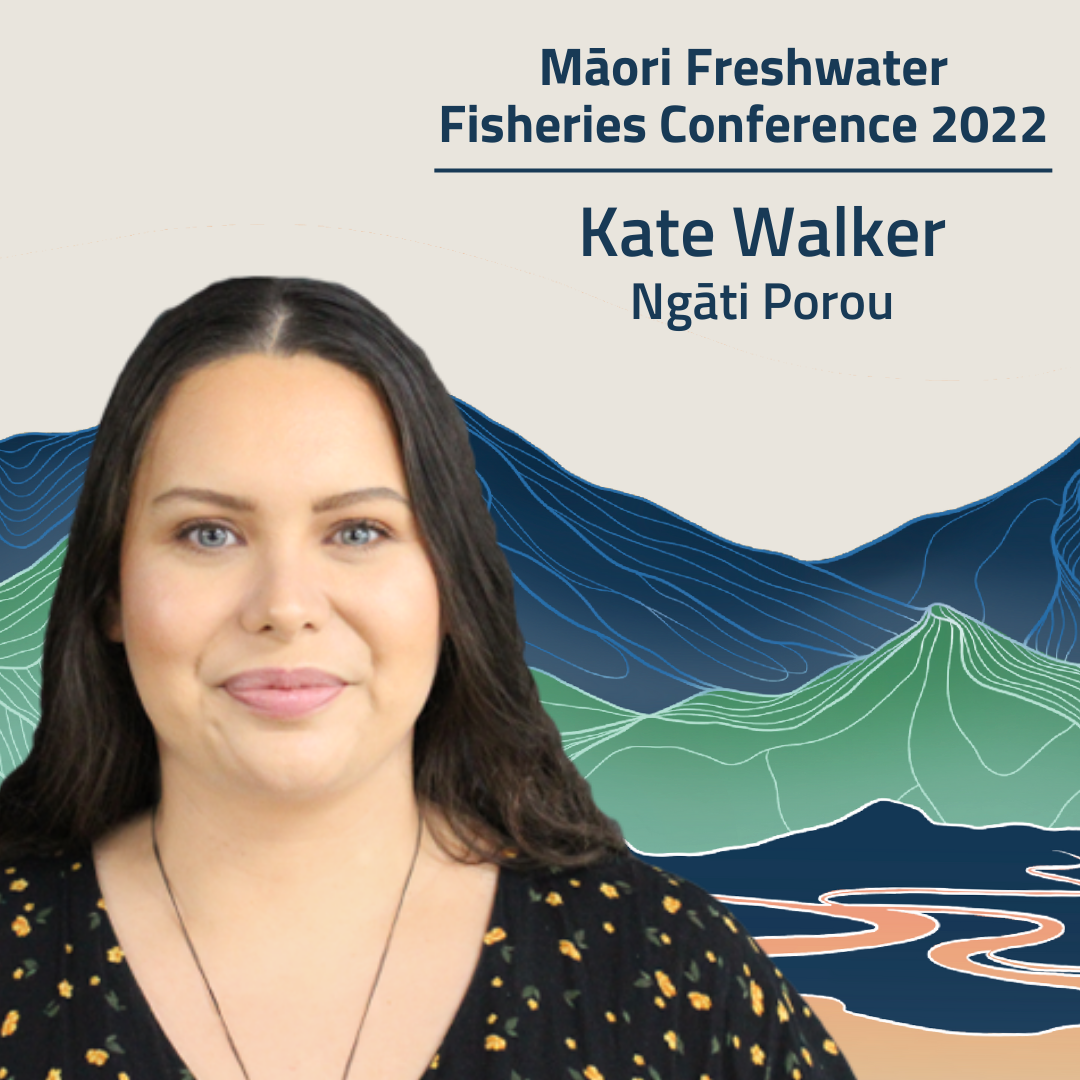 Kate Walker
Ngāti Porou
Project Manager (Taiao), Te Rūnanga o Ngāti Porou
Kate is an environmental scientist and hapū practitioner currently working for Te Runanganui o Ngāti Porou to navigate and manage complex environmental issues faced by whānau, hapū and iwi.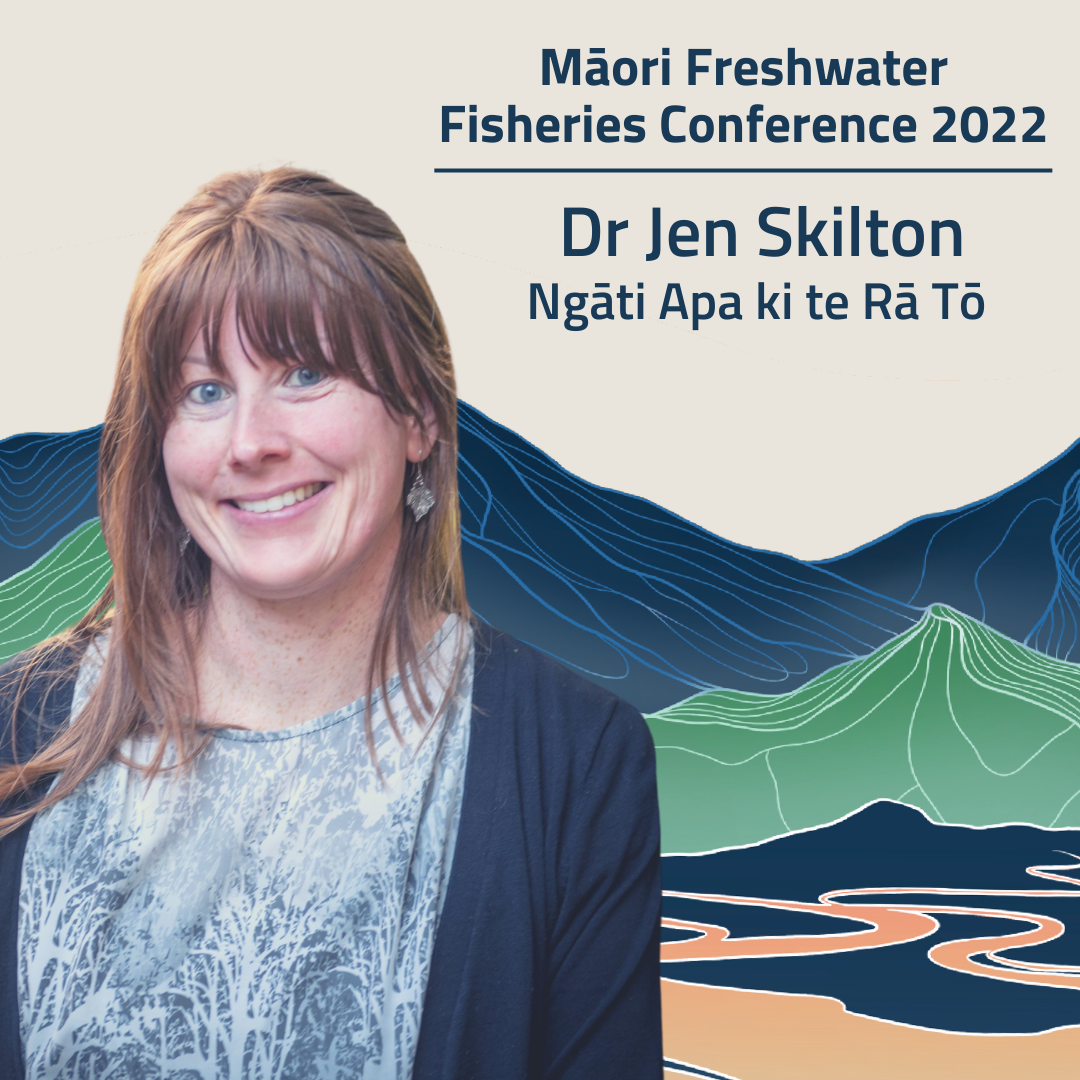 Dr Jen Skilton
Te Ātiawa
Pou Taiao,  Ngāti Apa ki te Rā Tō
Jen is the Pou Taiao for Ngāti Apa ki te Rā Tō and is passionate about ecology and the implementation of effective management strategies to sustain and protect New Zealand's natural assets. This kaupapa, focusing on the tuna population at Rotoroa in Nelson Lakes National Park, combines Māori approaches and scientific methods with the aim of ensuring that cultural harvesting is sustainable. At the heart of this mahi is the sharing of mātauranga Māori and facilitating the intergenerational transfer of cultural knowledge. Population counts, length-weight measurements, and aging of the tuna using the otoliths extracted from harvested individuals provide further insight into the structure of the population.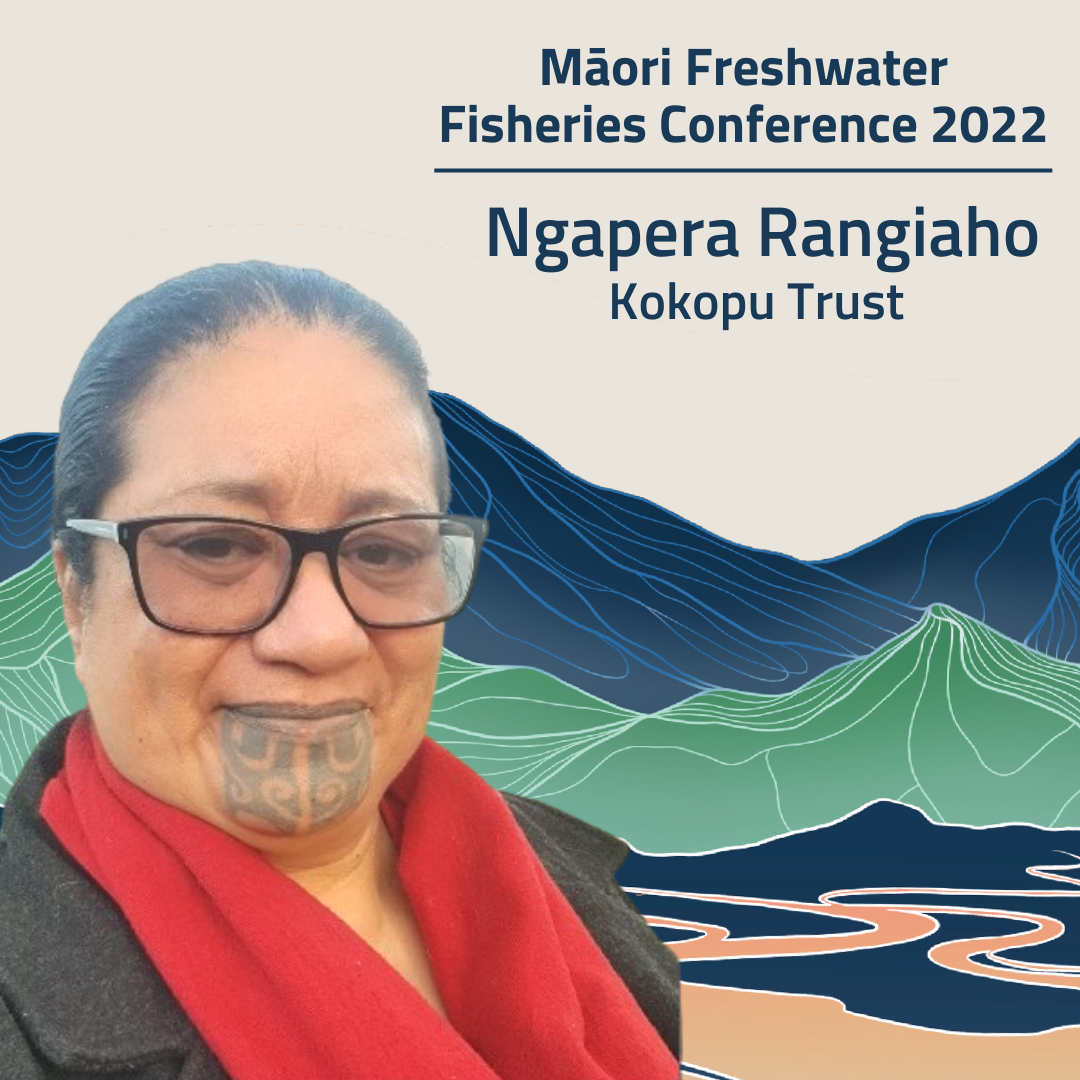 Ngapera Rangiaho
Ngāi Tūhoe, Ngāti Awa
Chairperson, Kokopu Trust
"Me ko Matariki, e ārau ana, he tiki mai tāhau i ngā mahara. E kohi nei, whakarere ake, na te roimata ra koua riringi. He puna wai kai aku kamo" – Treasured memories must go to all those who have touched our hearts and souls, who now grace the night skies.
Ngapera's humble beginnings as a community support worker and caregiver to becoming the voice of Ngāi Tūhoe on the Rangtaiki River Forum and Director for Tūhoe Fisheries Quota Ltd is a journey that continues to grow. Her pathway crossed with the late Bill Kerrison where the two worked in unison, Bill out in the field doing what he loved and Ngapera at the table pushing for accountability. Now as Chair of Kokopu Trust, she continues to work with Bill's whanau in the trap and transfer of our tipua tuna over both Matahina and Aniwhenua Dam. Ngapera represents her community of Waiohau on the Murupara Community Board and has raised her hands to stand on the Whakatane District Council for Toi ki Uta Māori Ward. She is also a Trustee on various land trusts. Regardless of titles, the message is still the same… manaaki tetahi ki tetahi.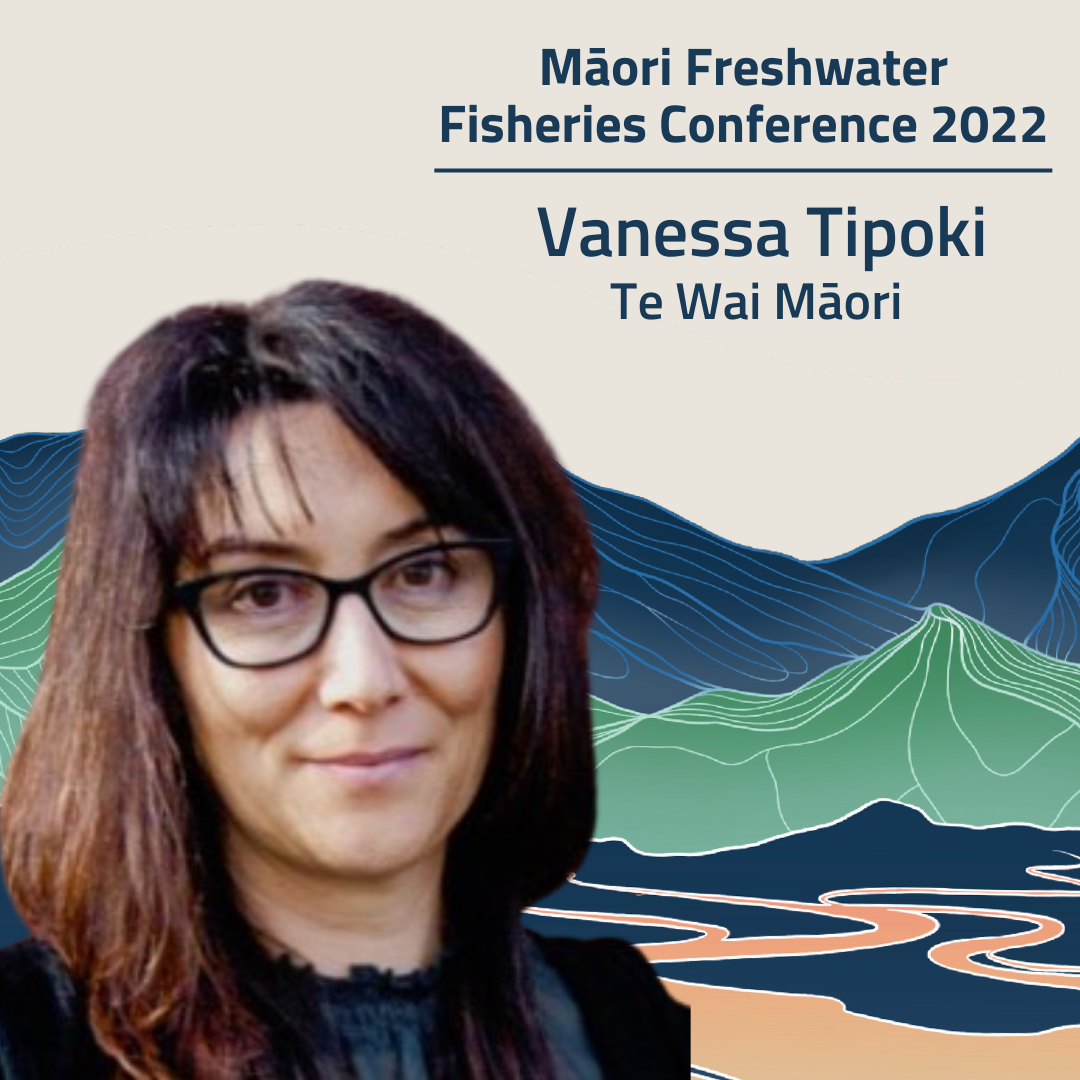 Vanessa Tipoki
Ngāti Kahungunu ki te Wairoa
Wai Tere/Principal Advisor – Te Wai Māori Trust
Vanessa is a Principal Advisor at Te Wai Māori Trust having recently joined the organisation after working as a Director and Senior Planner at Kāhu Environmental consultancy. Vanessa has a background in law, is a sheep and beef farmer, and has worked as a resource management planner since 2008. She has a particular passion for freshwater and was instrumental in partnering with iwi to develop Te Mahere Wai and the Wairarapa Moana Wetlands Restoration Plan. Vanessa has worked with iwi, hapū, central government, the regional sector and NGOs in the freshwater space. She also led a local initiative with Pirinoa whānau to rescue and release native fish stranded during the 2015/2016 droughts.
At the conference, Vanessa will talk about her involvement in the Ruamāhanga and Te Whanganui-a-Tara Whaitua Processes and what the new freshwater reforms have meant for tangata whenua in the Wellington region.
Special guest performance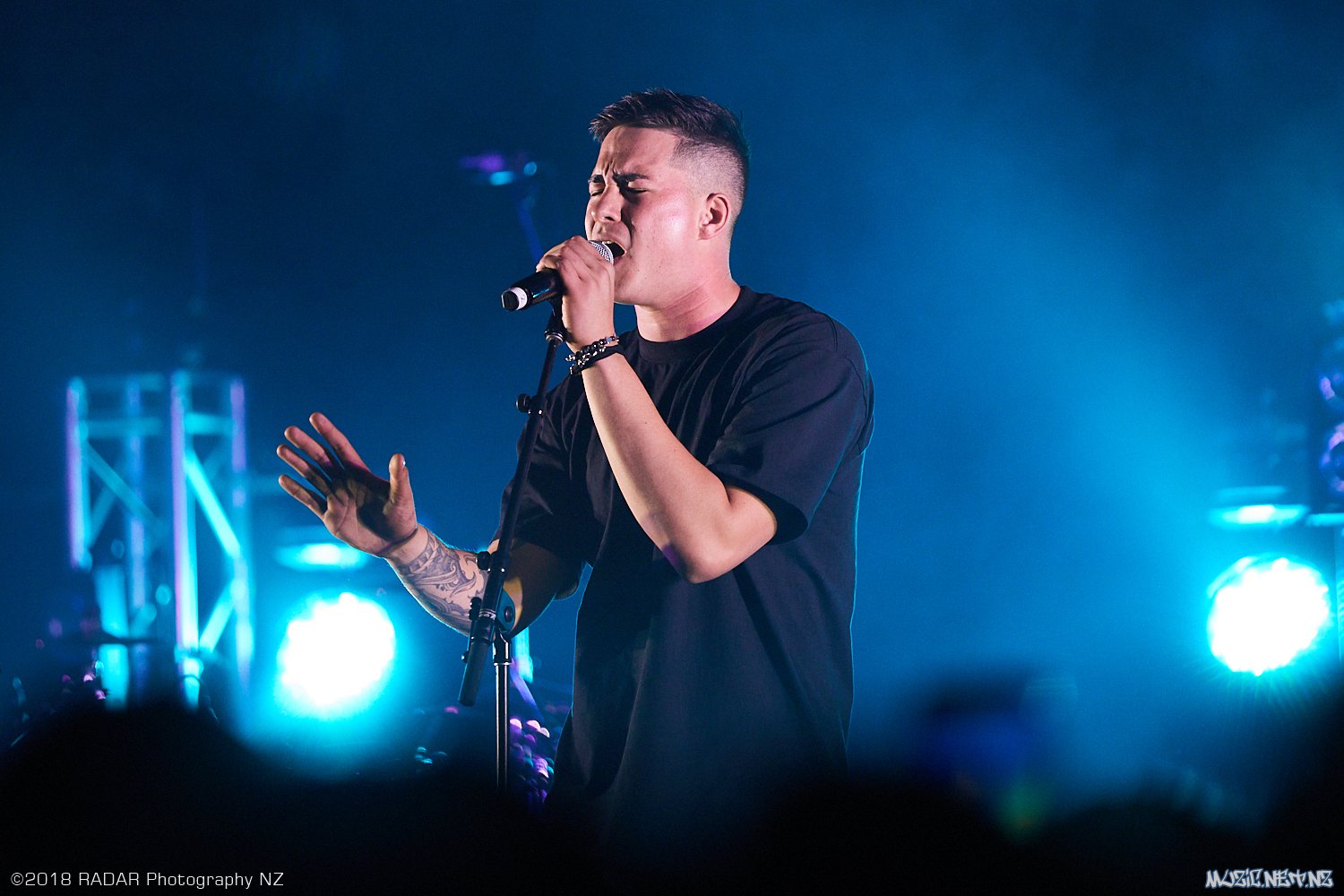 Internationally acclaimed soul and R&B singer, Jackson Owens (Ngāti Tūwharetoa, Ngāti Awa, Te Arawa, Ngāi Tahu) will be our guest performance for the official Māori Freshwater Fisheries Conference dinner.
Born and bred in Tūrangi, Jackson's newly released EP 'For The Better' features aspects of R&B vibe and soul, two genres that played a big part in Owens' childhood growing up in the rohe.
Jackson also recently collaborated with Sons of Zion with the waiata, He Aroha Hinemoa, reaching top three on the Te Reo Māori singles chart, in addition to collaborating with Te Matatini on a rendition of Te Whānau a Apanui's Te Ao Muhurangi for the Matatini 50 year album. 
If you would like to attend the conference dinner and evening function, please check the conference dinner box on the registration form. 
Full kaikōrero lineup and agenda announcement coming soon!